Looking for top Asian restaurants in Toronto 2023? You're in the right place.
DaiLo
At DaiLo, we believe that nourishing your body with quality food is an essential part of living a fulfilling life. Our cooking style reflects our commitment to a holistic approach to living. By using thoughtful and high-quality ingredients, we strive to enhance both the flavors of our dishes and the well-being of our patrons.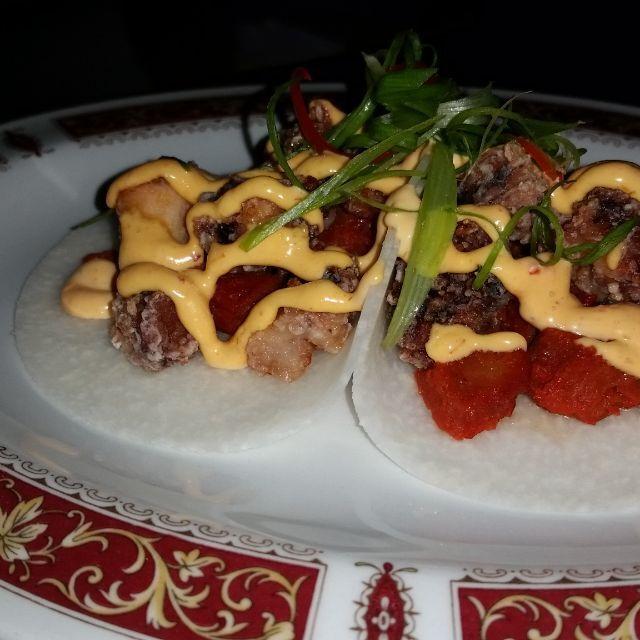 Our menu is centered around New Asian Cuisine, with a predominant focus on Chinese fare infused with elements of the French culinary tradition. Chef Nick Liu, who grew up as the son of Hakka parents in Canada, holds a deep love and respect for the dishes that have shaped his culinary journey. These dishes, enjoyed by his ancestors for centuries, hold a special place in his heart.
To bring a modern twist to these time-honored recipes, Chef Liu adds his own signature flair. He expertly augments ancient favorites, ensuring they are tailored to suit the Western palate and the growing demand for local and sustainable ingredients. The result is a harmonious blend of tradition and innovation, creating a truly unique dining experience.
DaiLo is a celebration of Chef Liu's heritage and a testament to his passion for combining the best of Asian and French cuisines. Join us and indulge in a culinary journey that showcases the rich flavors of our collective culinary history, all while embracing the demands of a contemporary and sustainable lifestyle.
Cuisines: Asian, Chinese.
Dailo Restaurant 503 College St. – 647-341-8882
Gyu-Kaku – Toronto
At Gyu-Kaku, you'll discover the authentic Japanese barbecue tradition known as Yakiniku. The restaurant takes pride in serving only the finest, high-quality meats that are always fresh and never frozen. Each bite is a testament to their commitment to providing an exceptional dining experience.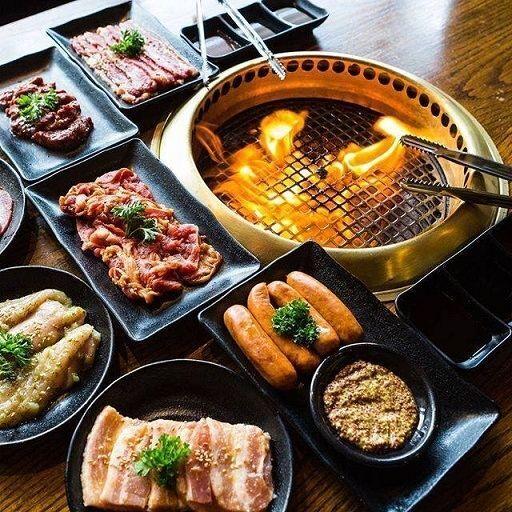 One of the unique features at Gyu-Kaku is that you get to grill your own meat right at your table. It's an interactive and enjoyable way to indulge in the art of barbecue while immersing yourself in the flavors and aromas that fill the air. As you savor each mouthwatering bite, complement your meal with an ice-cold beer, further enhancing your dining pleasure.
Cuisines: Japanese, Barbecue, Asian
81 Church St.
647-351-2378
Akira Back
In collaboration with ICONINK, world-renowned chef Akira Back has brought his culinary expertise to Toronto with the opening of his eponymous restaurant in the luxurious Bisha Hotel. Combining his Korean heritage and global travels, Chef Back has curated a menu that seamlessly blends modern Japanese cuisine with the authentic flavors of Korea.
Drawing inspiration from his roots, Chef Back's menu showcases a harmonious fusion of culinary traditions. Guests can indulge in his signature dishes that have garnered international acclaim, while also savoring new creations exclusively crafted for the Toronto location. Each bite is a testament to his mastery of flavors and commitment to culinary innovation.
Beyond the exceptional cuisine, the restaurant's design is a testament to luxury and sophistication. Adorned with layers of gold detailing and tactile finishes in carbon black, the sleek ambiance adds a touch of elegance to the unparalleled dining experience. Every aspect, from the visual aesthetics to the culinary mastery, creates a statement of opulence and refinement.
Cuisines: Asian, Korean, Japanese
80 Blue Jays Way
437-800-5967
Silver Chopsticks
Silver Chopsticks is one of the top-rated Asian restaurants in Toronto. With a menu featuring Thai and Vietnamese cuisine, we take pride in bringing the culinary essence of these two countries to our valued customers. After more than 4 years of construction and development, Silver Chopsticks is increasingly establishing itself as a brand for Asian cuisine.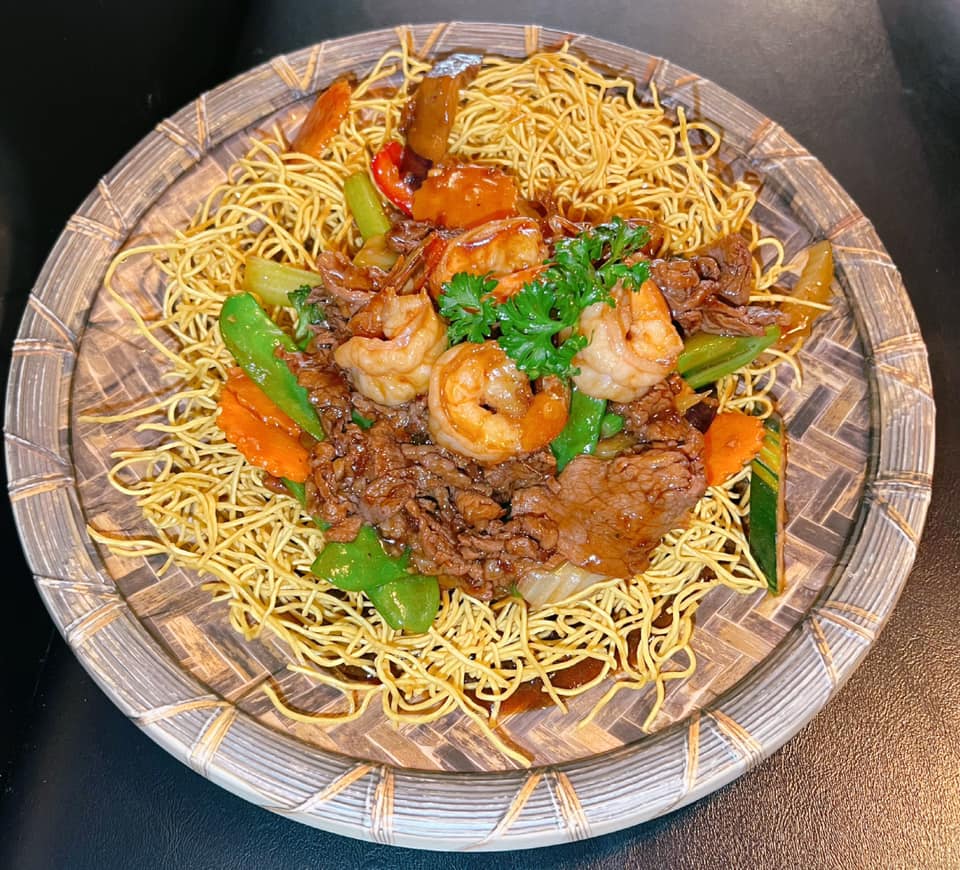 At Silver Chopsticks, you can indulge in signature dishes from Thailand and Vietnam such as:
– Pad Thai: A classic stir-fried noodle dish made with rice noodles, shrimp or chicken, tofu, bean sprouts, eggs, and crushed peanuts. It is usually flavored with tamarind paste, fish sauce, and lime juice.
– Tom Yum: A spicy and sour soup that is a staple in Thai cuisine. It is typically made with shrimp, mushrooms, lemongrass, kaffir lime leaves, galangal, chili peppers, and lime juice.
– Green Curry (Gaeng Keow Wan): A popular curry dish made with green chili paste, coconut milk, chicken or beef, Thai eggplants, bamboo shoots, and basil leaves. It has a distinct spicy and aromatic flavor.
– Mango Sticky Rice: A popular Thai dessert made with glutinous rice, fresh ripe mango slices, and sweet coconut milk. It is often garnished with toasted sesame seeds for added texture and flavor.
– Pho: Pho is the most famous and widely recognized Vietnamese dish. It's a soup consisting of soft rice noodles, beef or chicken, onions, and aromatic herbs. Pho has a delicate and aromatic flavor.
– Goi Cuon: Goi Cuon, also known as Vietnamese fresh spring rolls, is a light and refreshing dish. It consists of fresh herbs, shrimp, pork or chicken, and rice vermicelli wrapped in translucent rice paper. It is served with a sweet and tangy dipping sauce.
– Com Tam: Com Tam, or broken rice, is a popular dish in southern Vietnam. It features broken rice served with grilled pork chop, a fried egg, pickled vegetables, and a fish sauce-based dressing. It offers a delightful combination of flavors and textures.
Cuisines: Asian, Vietnam, Thailand.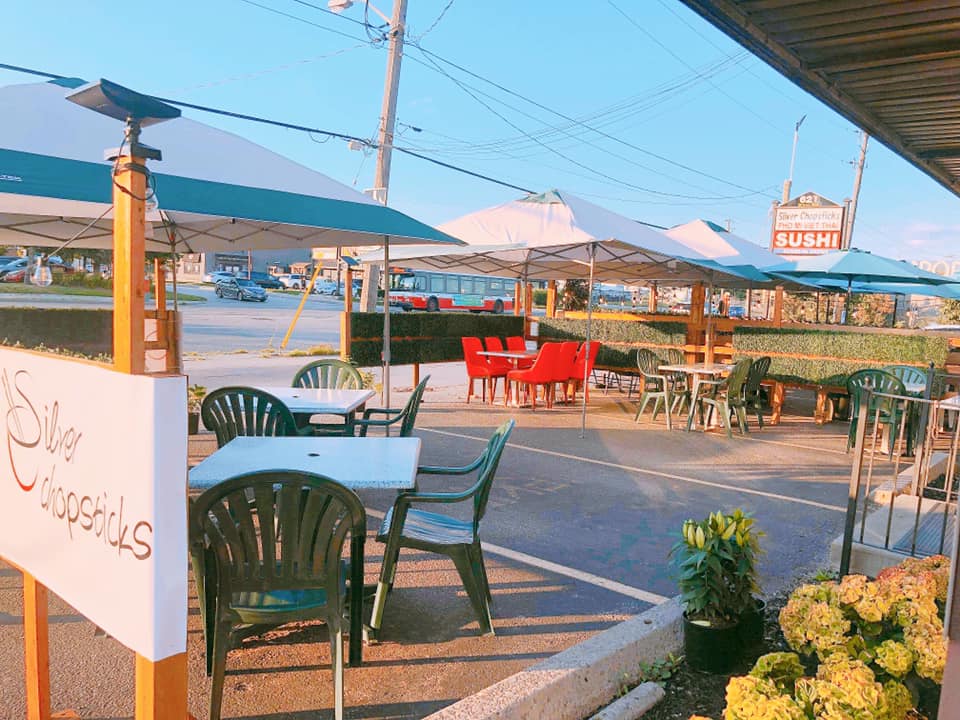 621 Dixon Road, Toronto, Ontario M9W 1H7 –  416-519-4735
With a commitment to exceptional service, Silver Chopsticks aims to provide a welcoming and attentive environment. Our staff is dedicated to ensuring that every guest feels valued and well taken care of throughout their visit. Whether you're dining with friends, family, or colleagues, our goal is to create a memorable dining experience that will keep you coming back for more.
With its reputation for excellence and a focus on Thai and Vietnamese cuisine, Silver Chopsticks has established itself as a premier Asian restaurant in Toronto. We invite you to join us and discover the tantalizing flavors and warm hospitality that await you at our establishment.