Silver Chopsticks is one of the top-rated Asian restaurants in Toronto. With a menu featuring Thai and Vietnamese cuisine, we take pride in bringing the culinary essence of these two countries to our valued customers. After more than 4 years of construction and development, Silver Chopsticks is increasingly establishing itself as a brand for Asian cuisine.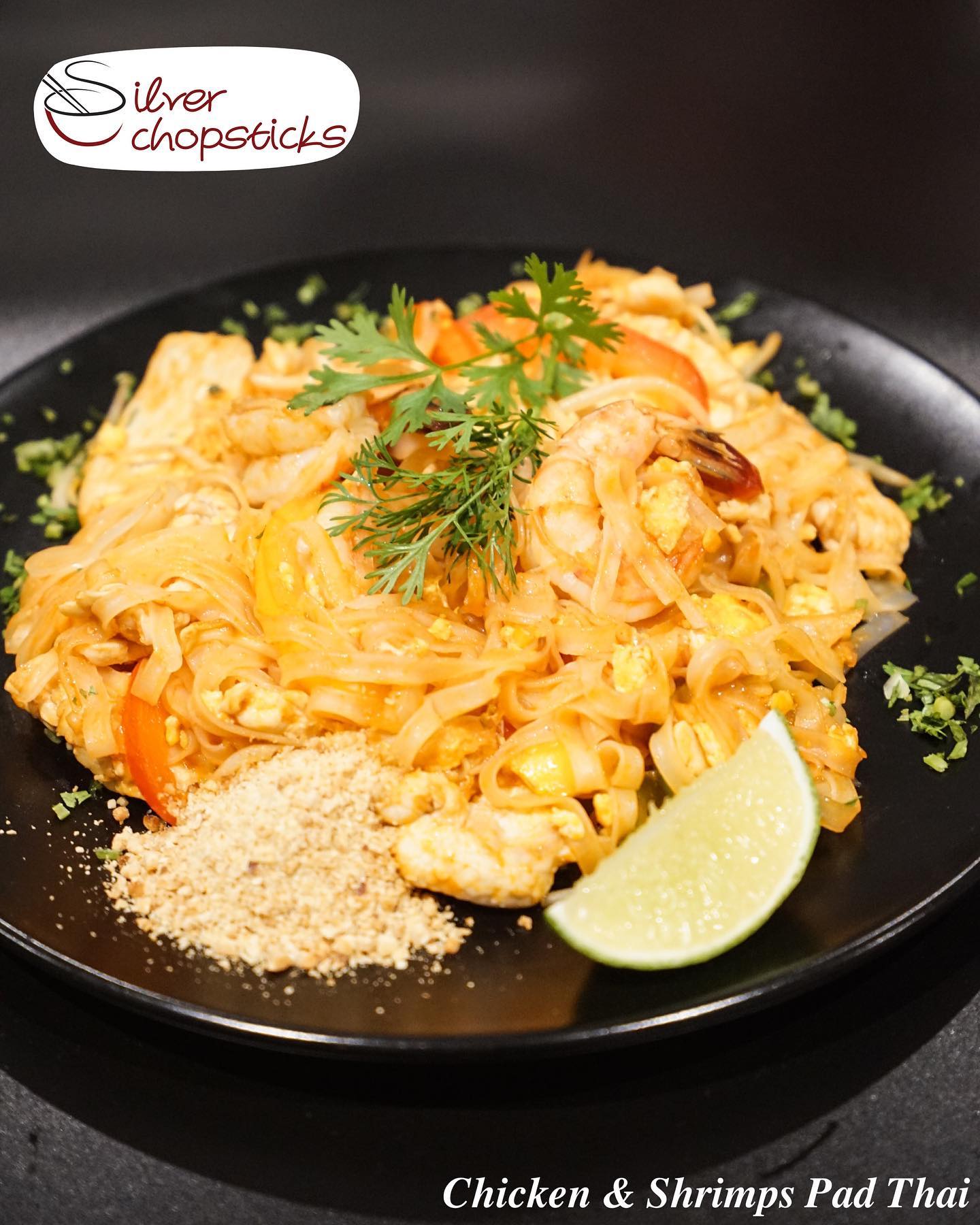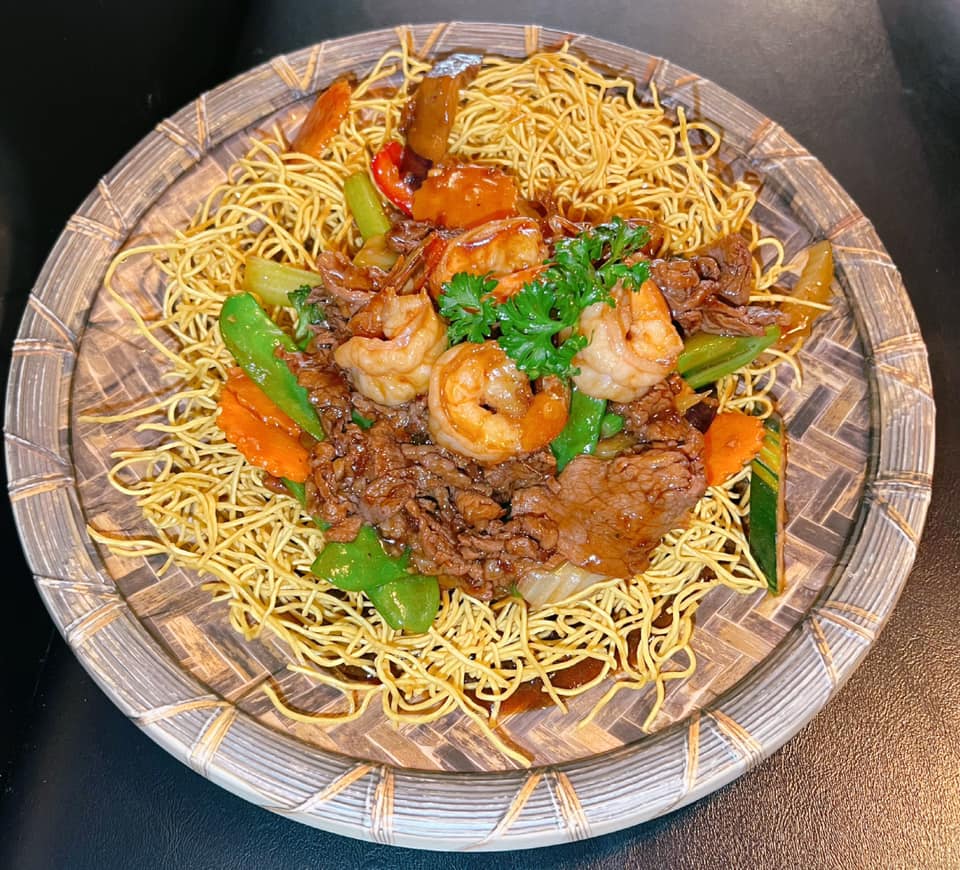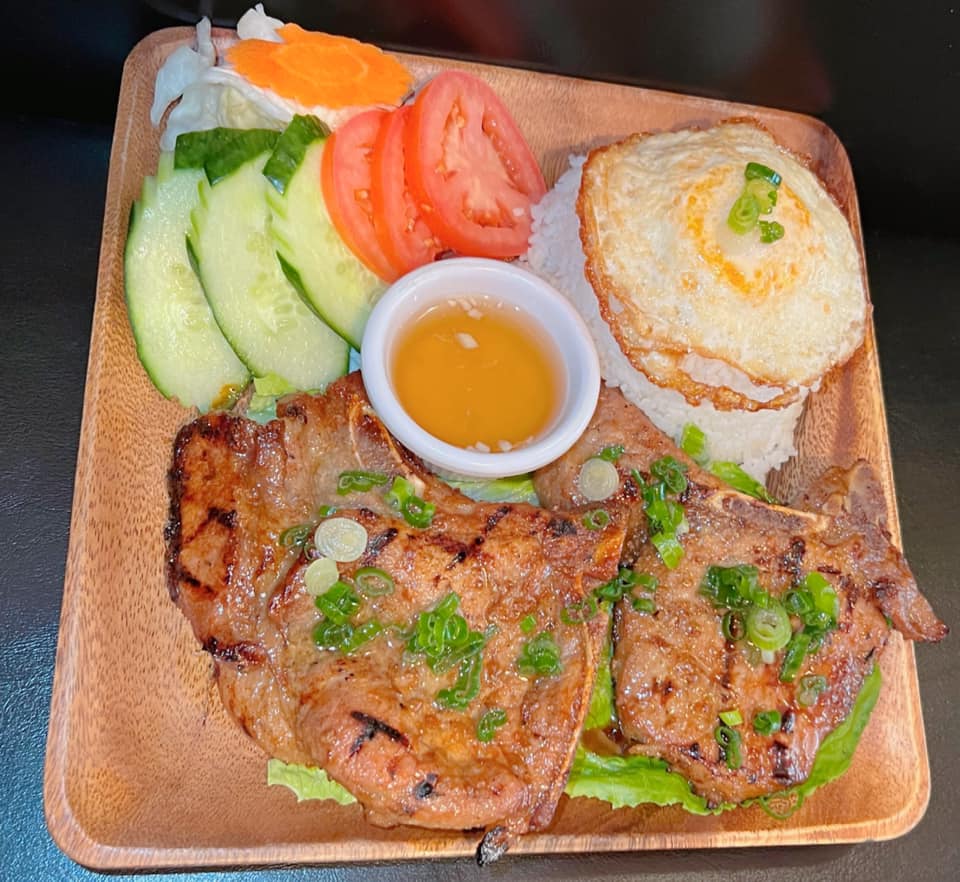 At Silver Chopsticks, you can indulge in signature dishes from Thailand and Vietnam such as:
– Pad Thai: A classic stir-fried noodle dish made with rice noodles, shrimp or chicken, tofu, bean sprouts, eggs, and crushed peanuts. It is usually flavored with tamarind paste, fish sauce, and lime juice.
– Tom Yum: A spicy and sour soup that is a staple in Thai cuisine. It is typically made with shrimp, mushrooms, lemongrass, kaffir lime leaves, galangal, chili peppers, and lime juice.
– Green Curry (Gaeng Keow Wan): A popular curry dish made with green chili paste, coconut milk, chicken or beef, Thai eggplants, bamboo shoots, and basil leaves. It has a distinct spicy and aromatic flavor.
– Mango Sticky Rice: A popular Thai dessert made with glutinous rice, fresh ripe mango slices, and sweet coconut milk. It is often garnished with toasted sesame seeds for added texture and flavor.
– Pho: Pho is the most famous and widely recognized Vietnamese dish. It's a soup consisting of soft rice noodles, beef or chicken, onions, and aromatic herbs. Pho has a delicate and aromatic flavor.
– Banh Mi: Vietnamese Banh Mi, also known as "Vietnamese sandwich," is a fusion of French and Vietnamese culinary influences. It features a crispy baguette filled with various ingredients such as cold cuts, pate, fresh vegetables, and sauces like mayonnaise and soy sauce. It has a perfect balance of flavors and textures.
– Goi Cuon: Goi Cuon, also known as Vietnamese fresh spring rolls, is a light and refreshing dish. It consists of fresh herbs, shrimp, pork or chicken, and rice vermicelli wrapped in translucent rice paper. It is served with a sweet and tangy dipping sauce.
– Pho Rolls (Phở cuốn): Phở cuốn is a Vietnamese dish that translates to rolled pho. In order to prepare it, sheets of uncut pho noodles are used as a type of wrapping paper that's filled with stir-fried beef, garlic, ginger, pepper, onions, lettuce, and herbs such as mint, perilla, and cilantro.
– Crispy Pho (Phở Chiên giòn ): Plate of crispy fried pho noodle , which is nicely cut into pieces like pizza crust and a bowl of hot beef thick broth with herbs and vegetables
– Crispy pillow noodle (Pho Chien Phong ): Are deep fried square rice noodles served over a gravy and topped with beef and sauteed green herbs. But we prefer to think of them as little pillows of yumminess.
– Com Tam: Com Tam, or broken rice, is a popular dish in southern Vietnam. It features broken rice served with grilled pork chop, a fried egg, pickled vegetables, and a fish sauce-based dressing. It offers a delightful combination of flavors and textures.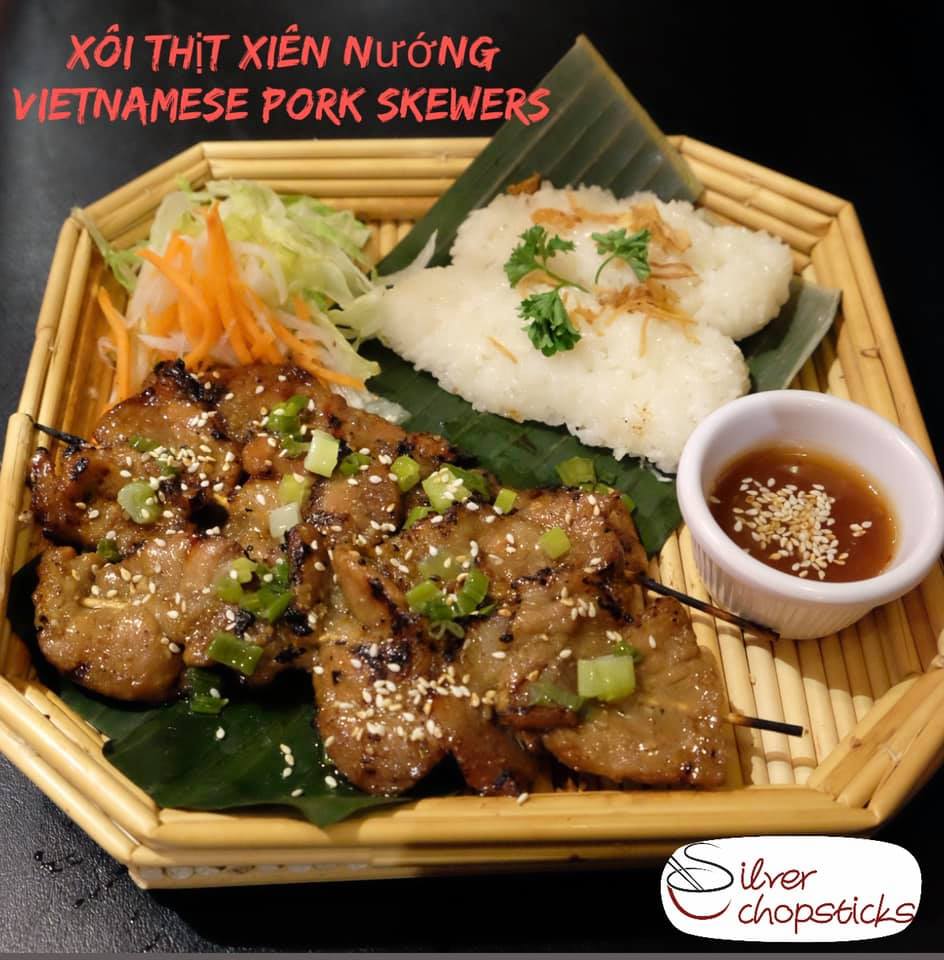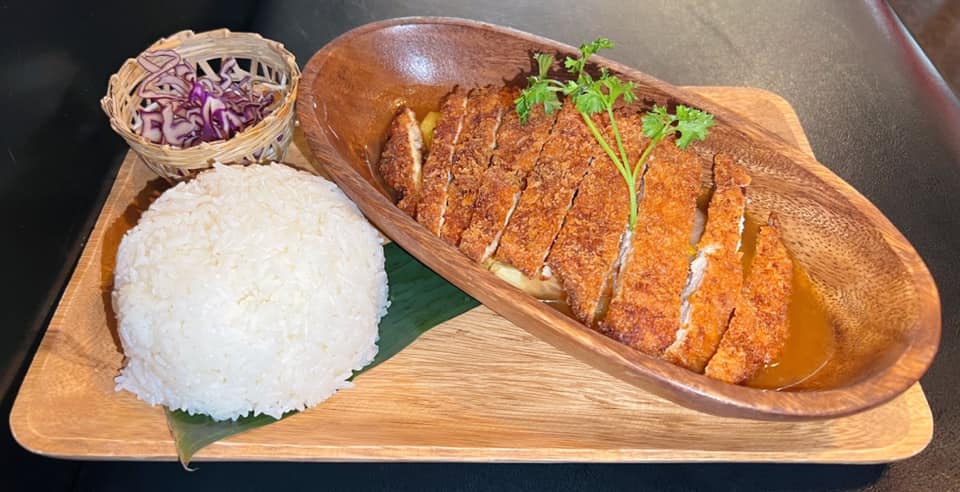 At Silver Chopsticks, we strive to create an inviting and stylish atmosphere where guests can indulge in the finest flavors of Thailand and Vietnam. Our menu features a wide array of authentic dishes that showcase the diversity and uniqueness of these culinary traditions, every dish is crafted with care and attention to detail.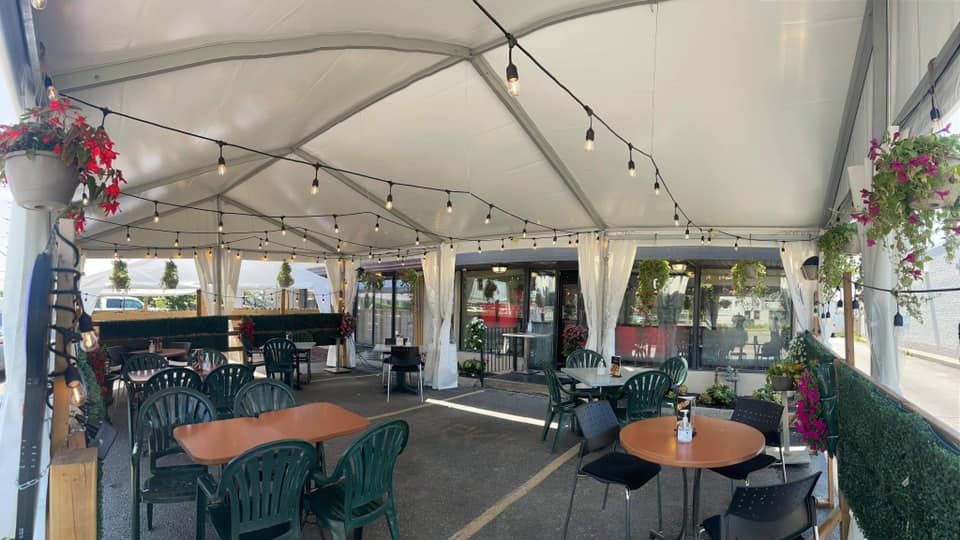 With a commitment to exceptional service, Silver Chopsticks aims to provide a welcoming and attentive environment. Our staff is dedicated to ensuring that every guest feels valued and well taken care of throughout their visit. Whether you're dining with friends, family, or colleagues, our goal is to create a memorable dining experience that will keep you coming back for more.
With its reputation for excellence and a focus on Thai and Vietnamese cuisine, Silver Chopsticks has established itself as a premier Asian restaurant in Toronto. We invite you to join us and discover the tantalizing flavors and warm hospitality that await you at our establishment.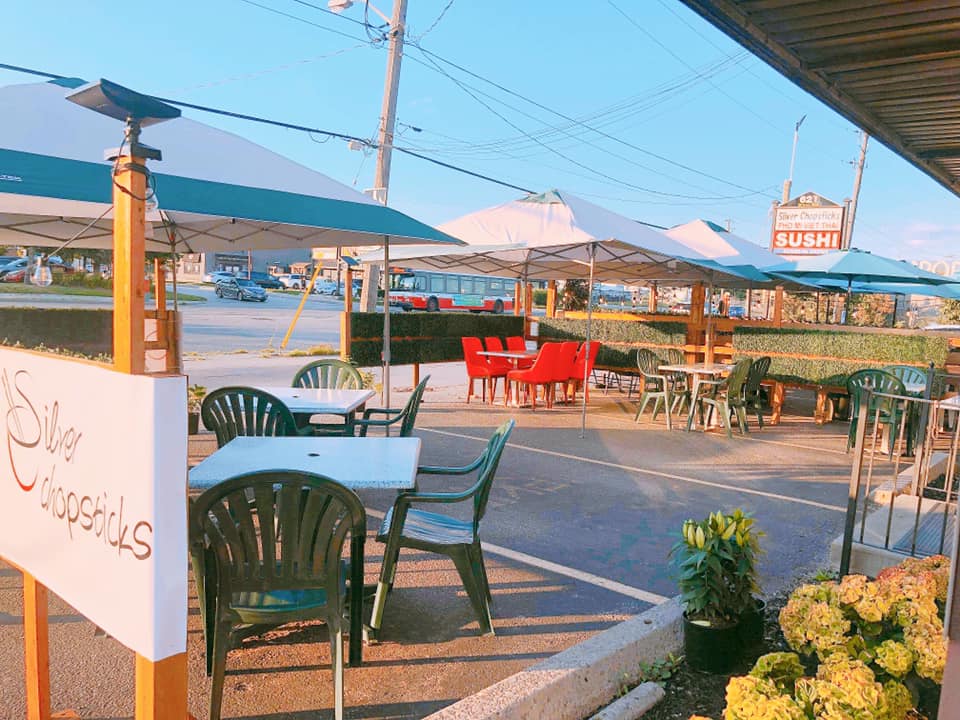 Thank you for your interest in and choosing Silver Chopsticks Restaurant. We look forward to serving you and providing you with an exceptional dining experience.